The conference will be held at the University of Karlstad, which located by the lake Vänern in the region of Värmland, on about equal distance from Stockholm, Göteborg and Oslo. The region is noted for its beautiful scenery and rich cultural heritage.
The campus of the Karlstad University is located in suburban surroundings, approximately 7 kilometers from the city centre. It is famous for its Auditorium, which is also called "The Egg" due to its shape, floating in midair in a spacious surrounding.
For more information about the city of Karlstad and the county of Värmland please contact the Karlstad tourist office ( Tourist office ).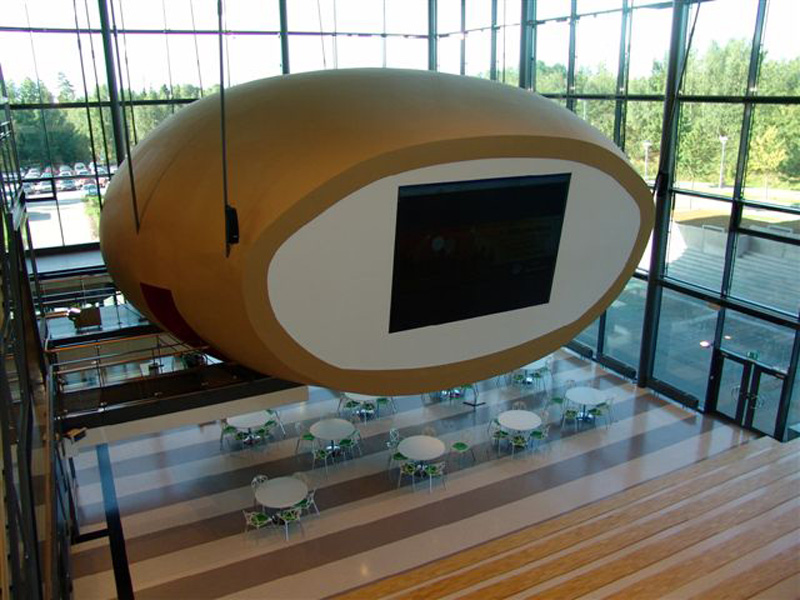 "The Egg"